Search Engine Optimization (SEO) is improving your web presence to positively influence your website's visibility in search engines, such as Google, intending to drive more organic traffic to your website. By being more visible online, you can increase the volume of visitors to your website and, therefore, the number of enquiries you receive without heavily investing in lead generation platforms or third-party advertisers.
Twenty years ago, the average car buyer started their auto-buying experience by heading down to the nearest lot and starting their search in person. Today, though, start researching on the internet instead of in person.
These buyers don't just use Google to learn about their next vehicle — they also use it to figure out which dealership to trust. According to Cox Automotive, 41% of today's car buyers purchase after visiting only a single dealership. So how did that dealership earn their trust? Simple — with their online presence.
Of course, before you can start to win over a prospect, that prospect has to be able to find you — and that's where your SEO strategy comes into play. By making it easier for your customers to find you online, you can enjoy organic leads, a steady stream of prospects ready to buy, and a healthier bottom line.
First, though, you'll need to learn how to climb those search engine rankings — and that's where this guide comes in.
What is Automotive SEO, and Why Should You Care?
You'll notice that the results are laid out in descending order when you search for something online. So the higher up a particular website is on that list, the more clicks it will get.
So how do you get to those top spots? You use various techniques and strategies to convince the search engines that your website is the best link to their search query.
These strategies and techniques are collectively called "SEO" or (Search Engine Optimization).
While it might not seem important, SEO can greatly impact your business. Here are just a few benefits that effective SEO can give you:
Free, Highly Targeted Leads: as long as your site ranks for various keywords, you'll have a fresh supply of interested leads flocking to your website — all at no ongoing cost.
Improved Awareness and Authority: if your customers see your webpage cropping up on every local auto-related search they do, they'll automatically think of you as someone to be trusted.
Less Reliance on Internet Lead Providers: nowadays, many car dealers get most (if not all) of their leads from online 3rd party marketplaces. This is expensive, but if you become dependent on them, and if they raise their prices or stop providing quality leads, you'll be in big trouble. Getting your internet leads can save you cash in the long run.
You don't have to work on your SEO, but if you don't, you'll give some other dealership a free crack at that top spot.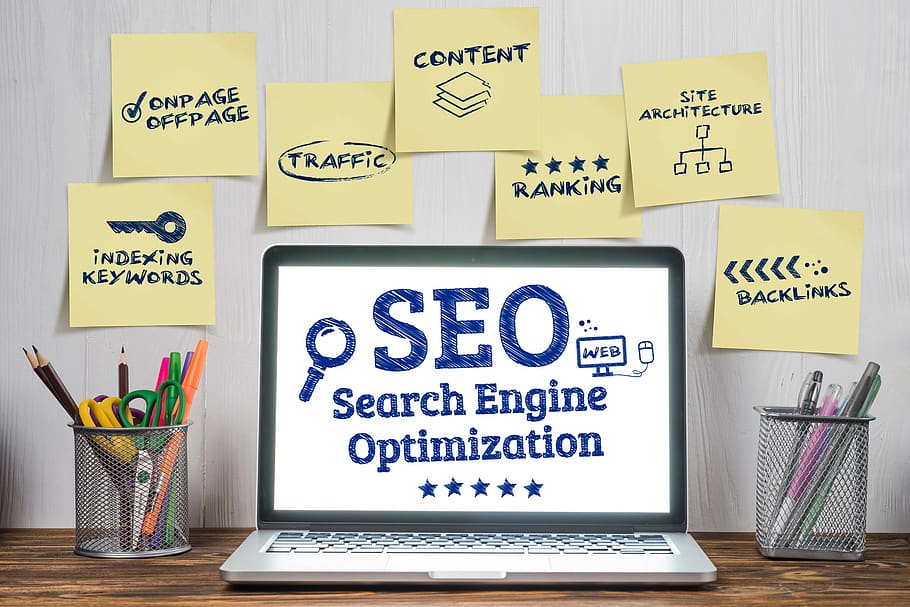 When Do Car Dealers Need Help with SEO?
Your auto dealers company will require our SEO services if you need to increase organic traffic by using an SEO strategy that works long-term without breaking the bank.
So, if your previous SEO team seems to have left things hanging or if you didn't have the best results, you might want to try out our SEO services. We provide comprehensive SEO services for car dealers and provide continuous support to businesses through end-to-end SEO management services.
You might also want our SEO services if you don't have the time to learn about the industry's best practices or implement them.
Best Practices for Dealership SEO
Just because you understand that SEO doesn't mean you know how to do it. While SEO is a complex topic that can't be explained in complete detail in a single article, here are a few tips that will give you a leg up on the competition.
Invest in a High-Quality Website
Getting all the free traffic in the world won't do much good if you send those clicks to a website that looks like it's from 1999. 
Your site should use original, high-quality images and be laid out in such a way that people can find what they're looking for quickly and easily. (Decrease your bounce rate)
You must include a few things on your site essential for dealership SEO. Your home page should have a healthy amount of original content (at least 400 words), and your contact information should be shown on every page. 
Do Proper, Targeted Keyword Research
Not all keywords are created equal. For example, some have more buying intent than others, and people in your area might be searching for terms quite different from the rest of the country.
There are various tools out there that make searching for these keywords easy. The biggest is Google Ads' Keyword Planner, a free service that suggests keywords and lists them according to their search volume.
There are plenty of paid subscription services that will provide even more information to help you plan your keyword strategy. Of course, each has different strengths and weaknesses, but it's probably a good idea to invest in at least one to understand what areas you might need to look at in more detail.
Write Compelling Content
Once you know what keywords you want to target, you need to provide the kind of content that the search engines love.
You can have a mix of evergreen and topical content, but make sure everything is fresh and up to date. That means regularly updating your existing content while continually adding more.
This will improve Google's opinion of your site, but it will make your leads feel that you're trustworthy and knowledgeable — and that's before they ever set foot on your lot.
Optimize Everything
You want to use the keywords you've found as frequently as possible — but only so long as using them seems natural.
Unfortunately, you'll likely find it easy to run out of places to put those keywords without making your content sound forced and unrealistic. When you get to this point, it's time to look at optimizing other features of your website.
You can add keywords to the alternate text of your photos, in the URLs of various web pages, in title tags and meta-descriptions, and many other places. This will help search engines discover and rank your content without ruining the experience for visitors.
SEO Mistakes Dealers Often Make
Suppose you spend much time looking at local dealerships trying their hands at automotive SEO. In that case, you'll soon notice various glaring mistakes that could potentially sabotage their efforts. This is good news for you. As long as you don't make these mistakes, you should be able to quickly overtake these other sites and claw your way to the top of the search results.
Keyword Stuffing
Using targeted keywords is essential, but it must sound natural, as mentioned above. Unfortunately, many sites try to game the system by cramming as many keywords into every paragraph.
If you've ever seen a site with content like…
"For the cheapest cars in Dallas, come down to Dallas Nissan for cheap cars! Our cheap Dallas cars are the cheapest you'll find in Dallas, Texas!"
…then you've seen keyword stuffing in the wild. Not only do modern search engines hate it, but it will also alienate your customers.
Not Tracking Results
There's no point in performing SEO for car dealerships if you're not going to know if your efforts are having any effect. You should regularly track your results to ensure that your site brings in the targeted traffic you need and adjust your actions if they aren't.
Using Duplicate or Low-Quality Content
Many dealerships regurgitate the same content repeatedly — after all, the reasons you're having a sale this Labor Day are probably a lot like the reasons you had a sale last Labor Day.
Unfortunately, the search engines frown on this, seeing it as you trying to game the system. So you should come up with fresh content regularly — it may be a bit of a pain, but no one said reaching the top would be easy.
Not Filling Out a GMB Profile
GMB stands for "Google My Business," a free service that Google provides. It provides your dealership's contact information to anyone searching for cars in your area.
Take the time to sign up for the service, and ensure that your contact information and business category are correct.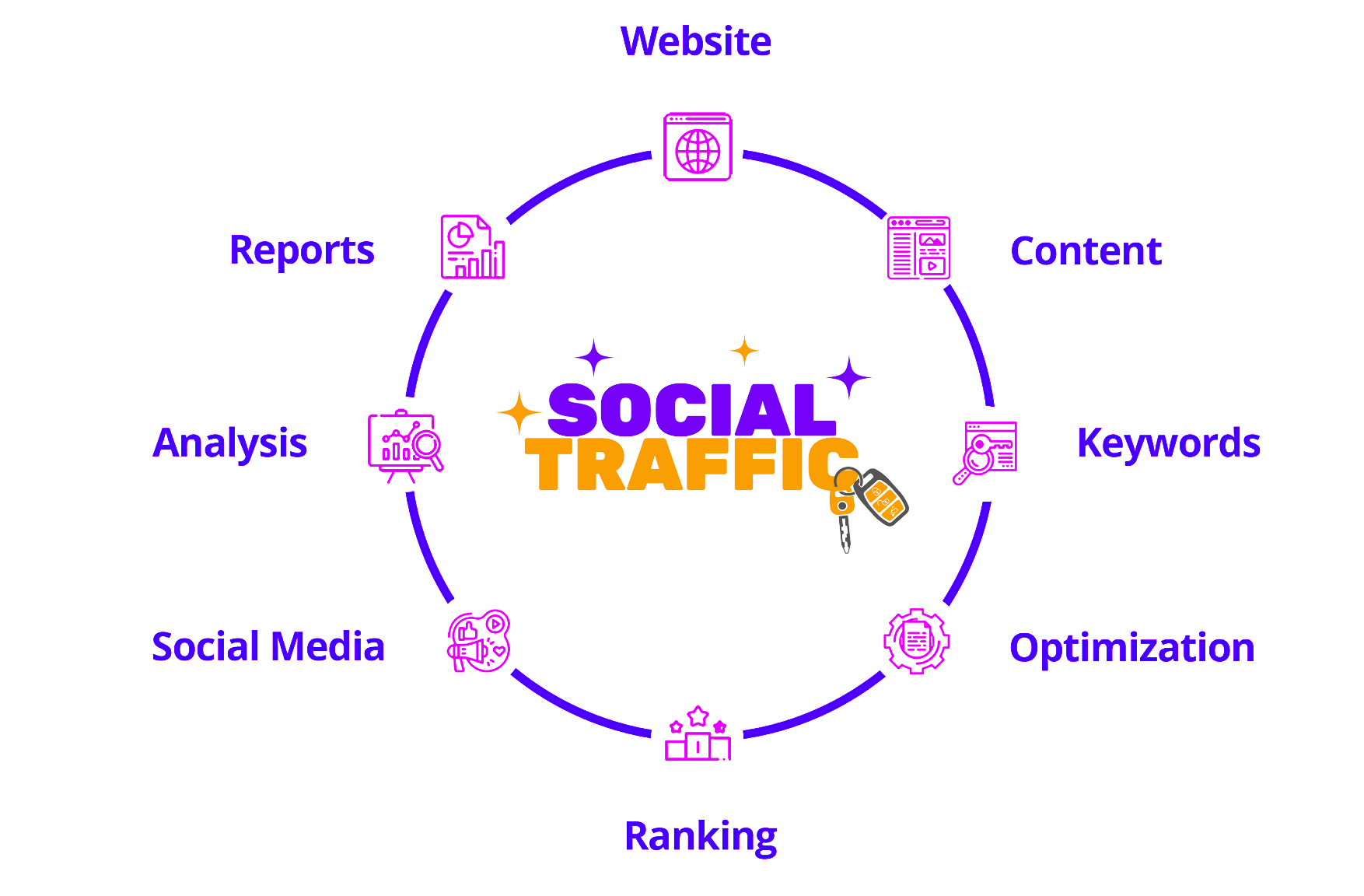 The Value of Organic Traffic vs. Relying on Internet Lead Providers
If you're already getting good results from internet lead providers, you may be tempted to skip car dealer SEO altogether. We won't judge you, but you're leaving money on the table.
The most obvious advantage that dealer SEO has over a lead provider is that it's free if you do it yourself. Once you reach the top of the results for a given keyword, you'll likely stay there for a long time — and you'll get plenty of free leads as a result.
Also, automotive SEO is like owning an asset, whereas using a lead provider is like renting it. As long as you're paying someone else for a service, you're at their mercy, and they could raise their prices or change their terms at any time, leaving you high and dry.
You should also remember that automotive SEO doesn't have to replace buying leads. You can still use both. After all, no dealer has ever complained about having too many eager prospects walking through their doors.